Today's Highlights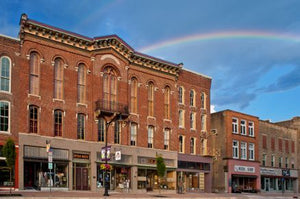 About the Gallery
Learn about how the gallery was created within this historic location.
Learn More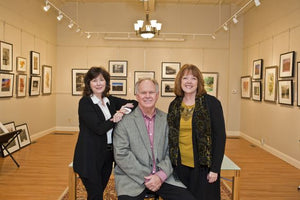 Gallery Artists
Learn about the Indiana artists who's work fill the gallery walls.
Explore the Gallery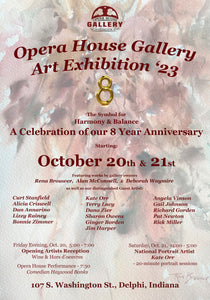 Events Calendar
Come celebrate our 8th Anniversary at the Opera House Gallery.  A new exhibition begins Oct. 20th.  See the Events page for more details.
View Events