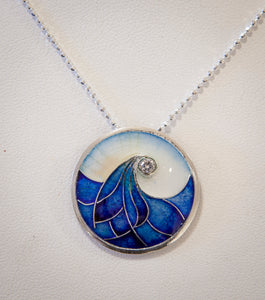 Glass enamel on fine silver.  
This beautiful Wave pendant is made using Cloisonne and Champleve techniques
Design is hand shaped using fine silver wire and glass enamels, which are fired on layer by layer at 1450 degrees.  Crystal stone add the shimmering touch.  
Includes an 18" sterling silver chain.  
Pendant measures  approx. 1" diameter.